Uplift Ministry
The Uplifted Spirit
A Ministry for those who are SAD (Sorrowful, Anxious, or Depressed) 
Ministry facilitators:  Randy Turnbull and JoAnne LeBrun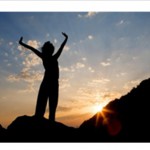 The nights of crying your eyes out give way to days of laughter. (Psa 30:5, Message)
Uplift Ministry seeks to address the pain of those in the congregation who suffer from sorrow, anxiety,
or depression and its related issues.  This may include but is not limited to those who have experienced death or the loss of a loved one, financial problems, high stress/high conflict environments, childhood trauma, various forms of abuse, unstable relationships, illness, loneliness, or isolation.
How we accomplish this: We discuss depression and negative emotions and the ways in which they impact an individual physically, emotionally, and spiritually.  Through personal dialogue and exchange in a group setting, participants engage with one another to share, bond, and help identify collective and individual strategies for progressing towards resolutions in the challenges that they face.  These efforts are facilitated by drawing upon insights from scripture, and discussion of healthy strategies for coping with negative emotions.
Why do we need this:  People hurt and suffer all the time, every day, all over the world.  But depression presents a particular challenge for people of faith who often fail to recognize the underlying psychological and neurobiological mechanisms at work.  The prevailing religious view of depression is that it is something which can simply be prayed away and that those who suffer from it must lack adequate amounts of faith if they simply can't get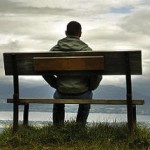 over it.  However, the "pray it away" philosophy is one that minimizes and trivializes the hurt that those who suffer from depression are experiencing.  This type of view often adds to the negative emotions the depressed individual is suffering from and worsens the problem.  Our understanding of depression and what it is needs to be informed not just by our faith, but also by the psychology and neurobiology of the human brain so we can effectively guide others along the path of healing.
Our core principles:
Sorrow, Anxiety, and Depression are not things you choose. They happen to you.
Your pain is a valid and legitimate part of your humanity; it is not a sign of spiritual weakness.
God, in the person of Jesus, feels every contour of your pain as fully and completely as you do.
God can restore your joy. Healing is a process, and it will take time.
You can partner with the Holy Spirit to overcome negative emotions by learning healthy coping strategies.